Thank you for visiting the Vixen Records website. We are constantly updating our information so please call again soon.
If you have any comments, or if you would like to be added to our mailing list, please send us a message below.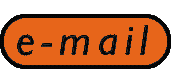 If you would like to receive details through the post, please don't forget to give us your full postal address, including postcode.

4 Thornfield Terrace
Selkirk
Scottish Borders
TD7 4DU
Tel +44 1750 20538
Fax +44 1750 725006